RE/MAX ISLAND PROPERTIES, ORCAS ISLAND, WA
Orcas Island Information - Orcas, the Emerald Isle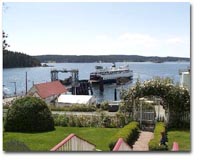 Orcas Island, the largest island with 56 square miles (at high tide), has a population of about 3,800. It features the lovely village of Eastsound, where Orcas Islanders do most of their shopping and business, historic Rosario Resort located near Moran State Park, diverse villages and activities, ie, Olga, Westsound, Orcas Landing and Deer Harbor -- each with it's own unique charm.

Orcas Island is located right in the heart of the San Juan Islands. The San Juan Islands are located in Puget Sound, approximately 90 miles north of Seattle Washington and approximately 90 south of Vancouver, BC.. There are four islands that are serviced by the Washington State Ferry System, including Orcas. Orcas Island is also accessible by boat or plane, private and commercial.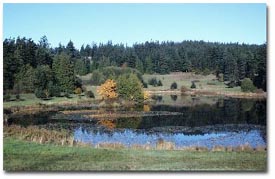 Located off the Northwest coast of the United States, Orcas Island offers a mild, four season climate. The Summer time is warm with temperatures ranging from 65 to 80 degrees. The sun is out approximately 247 days a year and 75% of the approximate 28" inches of annual precipitation falls between November and March, about half of what falls in Seattle. The Winters are mild with average temperatures between 35 and 55 degrees.

There are often days when it will be raining in Seattle or Vancouver, but clear and sunny in the San Juans. This is primarily due to surrounding mountain ranges which keep moisture laden clouds at their sides and away from the islands.

Orcas Island offers a wide variety of activities for visitors and locals featuring many unique shops, art galleries, restaurants, a performing arts center, golf course and Moran State Park.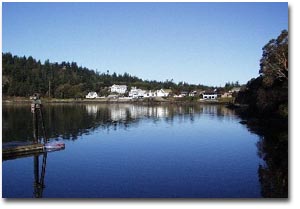 Moran State Park, the fourth-largest in Washington state, is located about 13 miles from the Ferry Landing and about 5 miles from Eastsound. Moran State Park boasts nearly 5,000 acres, 30 miles of trails, five lakes, and over 150 campsites.

Mount Constitution, located in the heart of Moran State Park is the highest point in the San Juan Islands. Adding an additional 50 ft. to the 2,407 ft. summit is a stone lookout tower, built in 1936. Mt. Constitution offers a spectacular, 360 degree view of the San Juan Archipelago, Vancouver Island and the Cascade and Olympic Mountain Ranges.

Obstruction Pass Park is an 80-acre public facility with 400 ft. of beach, eleven hike-in campsites, and is accessible by boat, with three mooring buoys.

Boating is a popular pastime in the San Juan Islands. Bring your own or rent a kayak, powerboat, or sailboat, and explore the waters of the beautiful San Juans. Biking is also a favorite activity for island visitors.

Whale watching is an exciting reason to visit Orcas. Many companies offer a variety of marine wildlife tours of the best places around the island. Take advantage of the opportunity to see Orca Whales in their natural setting and experience their great size and natural grace.


Schools on Orcas are considered excellent due to the quality of teachers and administrative staff, the student/teacher ratio, student attitudes and involvement, parent and community participation, the curriculum, and sports, scholastic achievement and extra curricular programs.

San Juan County has the highest number of businesses per capita of any county in the state.

Unemployment was the 25th lowest of the state's 39 counties. Average personal income is the highest in the state, however, many islanders make their money from dividends, interest and rent. The largest employers are in services, retail, construction, county government, miscellaneous businesses, manufacturing and wholesale trade.

The types of businesses range from the long standing tradition of commercial fishing to new, world class, high technology industries.

Why do people chose to call Orcas Island their home? Personal security; clean environment; breathtaking beauty; sense of community; no traffic lights or traffic jams; some of the best boating, kayaking, fishing and scuba diving in the world; arts and recreation, restaurants; level of average education and technology.

If you are going to be visiting Orcas Island and are interested in making Orcas your home or get-away site, give us a call!

For further information, please visit the following Orcas Island links:
Links will open a new browser window

Source: The Book of the San Juans, San Juan Island Journal